Our production studio, located in the Lisbon area, specialises in fashion, advertising and editorial photography, and in portraiture.
We take on assignments ranging from lookbook and advertising concepts to editorial and corporate portraits, and to institutional reportage.
O nosso estúdio de produção fotográfica, localizado em Lisboa, está especializado em fotografia de moda, publicidade e editorial, e em retrato.
Aceitamos trabalhos que vão desde lookbook e conceitos publicitários ao retrato editorial e corporate, e a reportagens institucionais.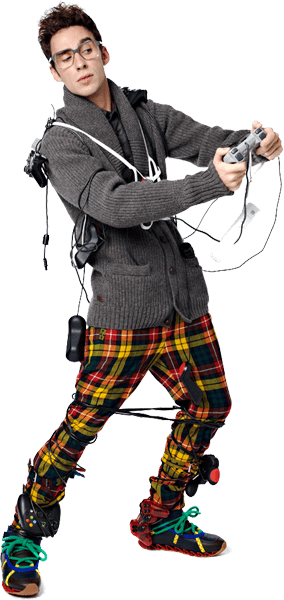 We rely on the collaboration of a multi-disciplinary team, in photography, video, design, styling, and others, which enables us to respond to a wide range of photographic image production and post-production needs. This is done in close creative collaboration with our clients' art direction, so as to fulfill, and if requested to complement, their creative visions.
Contamos com a colaboração de uma equipa multi-disciplinar, nas áreas da fotografia, vídeo, design, styling, e outras, o que nos permite dar resposta a uma grande diversidade de necessidades de produção e pós-produção fotográfica. Isto é feito em colaboração criativa próxima com a direcção de arte dos nossos clientes, de forma a concretizar, e caso seja solicitado complementar, as suas visões criativas.